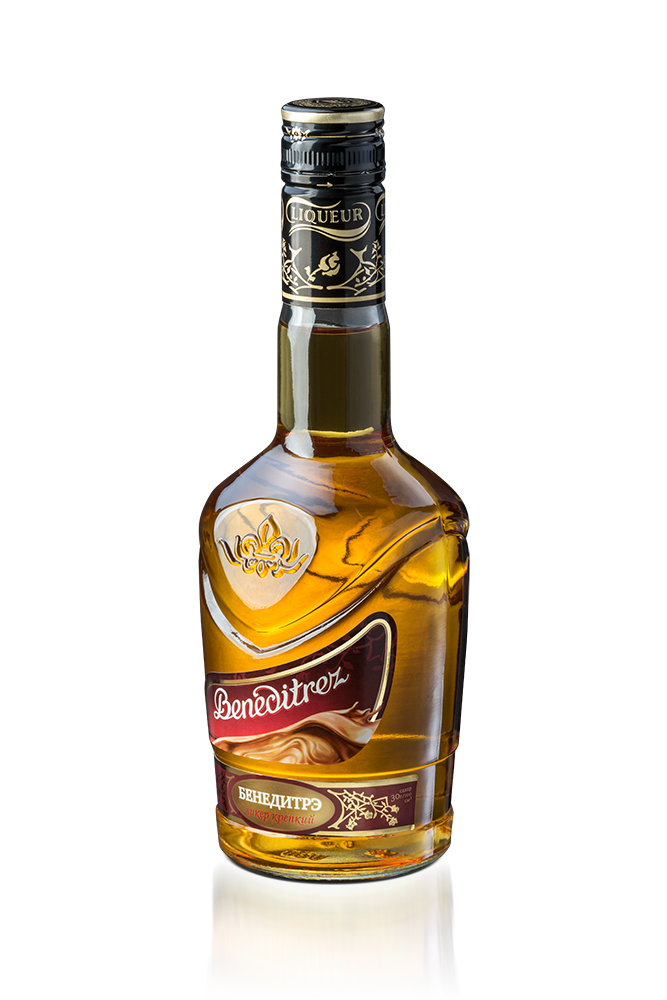 Strong liqueur
«Beneditrez»
43%
A multitude of aromatic herbs, a harmony of spices and sweet honey notes — all this forms the ancient tune of beneditrez liqueur. Served neat on rocks of ice or integrated in a cocktail, this liqueur always rings out recognizable and unique.

Dessert liqueur
«Lemon»
25%
Ingredients:
purified water, high-quality rectified grain spirit, sugar, aromatic lemon oil spirit, tartrazine coloring.
Citrus freshness and the bright acidity of lemon peel are the main notes of this exquisite liqueur. Its tender and piquant taste makes the liqueur an ideal accompaniment to a romantic evening, and an excellent base for cocktails.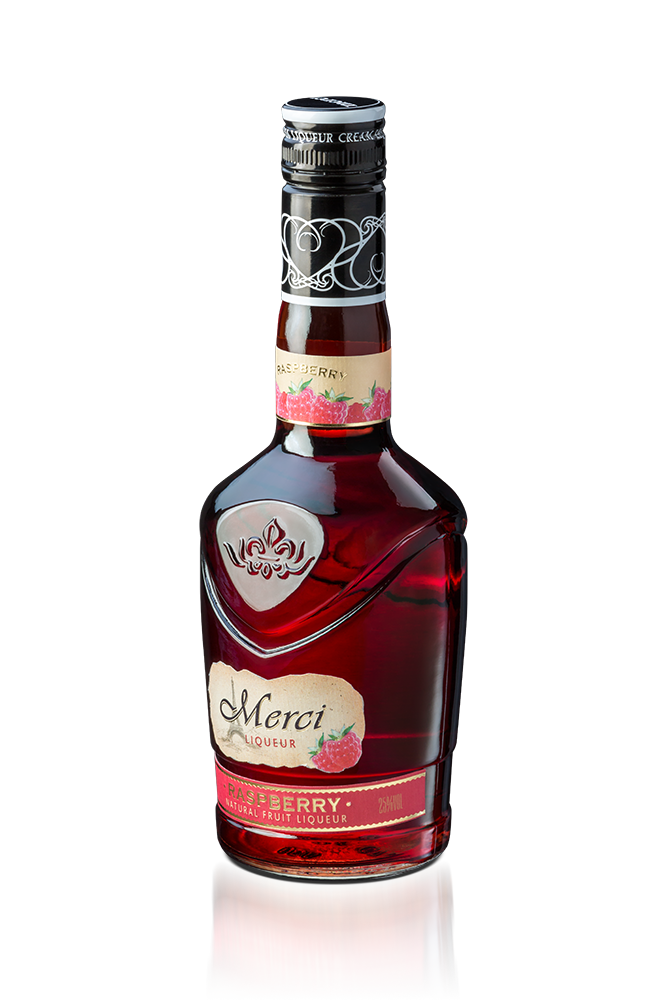 Merci Malinovy (Raspberry) Liqueur
Raspberry
This is an exquisite liqueur for the ladies based on the natural juice of fragrant raspberries. It is fun to drink and poses no threat to the waistline, as its richly sweet taste is absolutely natural. Merci liqueur is a great drink in its own right. It can stand alone with just a couple of ice cubes, but it can also seamlessly blend into dozens of different cocktails.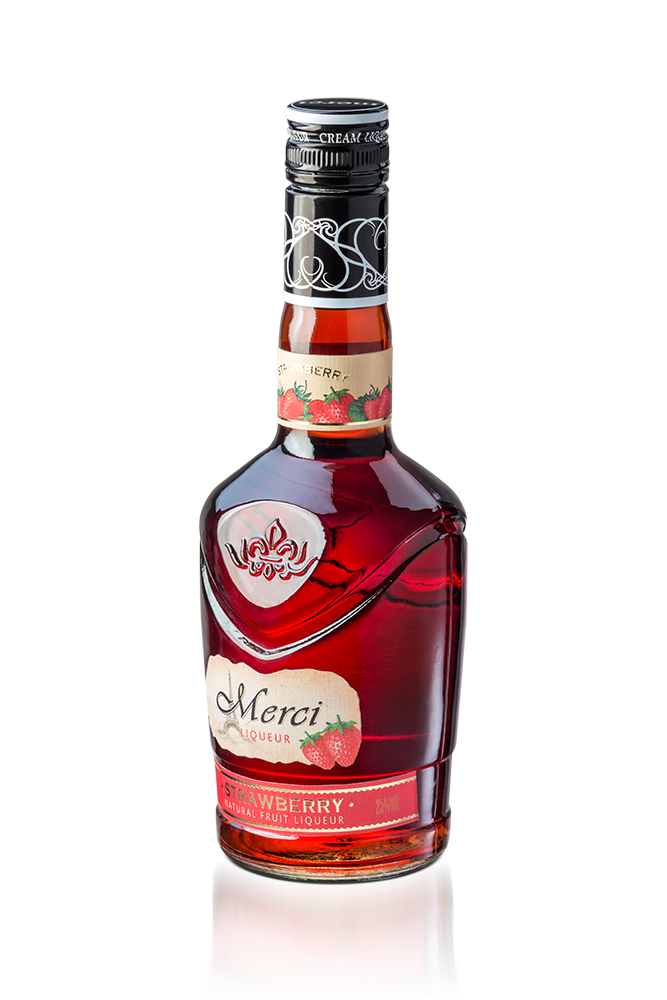 Merci Klubnichny (Strawberry) Liqueur
Strawberry
This elegant liqueur brewed with natural strawberry juice will be a quick favourite at any girl's night out. Its aroma releases, to the maximum extent possible, the fragrant notes of garden strawberries, making it so easy to drink. Full of the sweetness of genuine berries, it is both natural and very tasty, contains few calories and poses no threat for anyone trying to maintain their figure. The drink is perfect to mix with sparkling wines or use as part of a cocktail and, of course, with ice cream.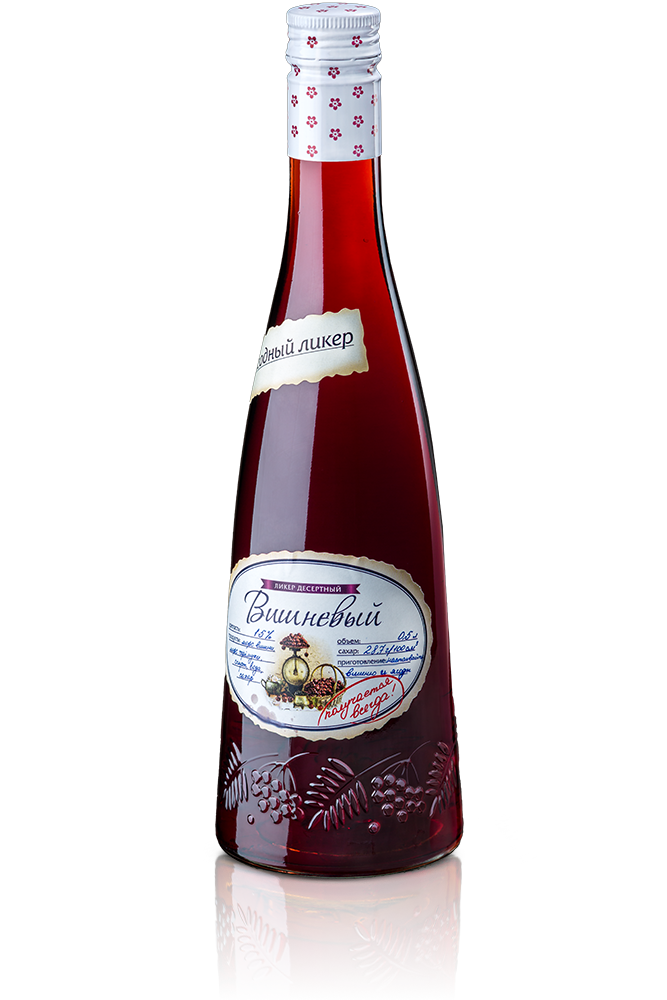 Vishnevy (Cherry) Dessert Liqueur
15%Cherry
This liqueur has a pleasant thick texture and sweetness, and a mild sweet and sour taste of ripe cherries with a light touch of cherry seeds in the aroma. Crafted from large, thoroughly sorted Karelia cherries, it truly absorbs the pristine natural powers of Northern Russian forests. It can be served as an aperitif or digestif, and fits perfectly in cocktails.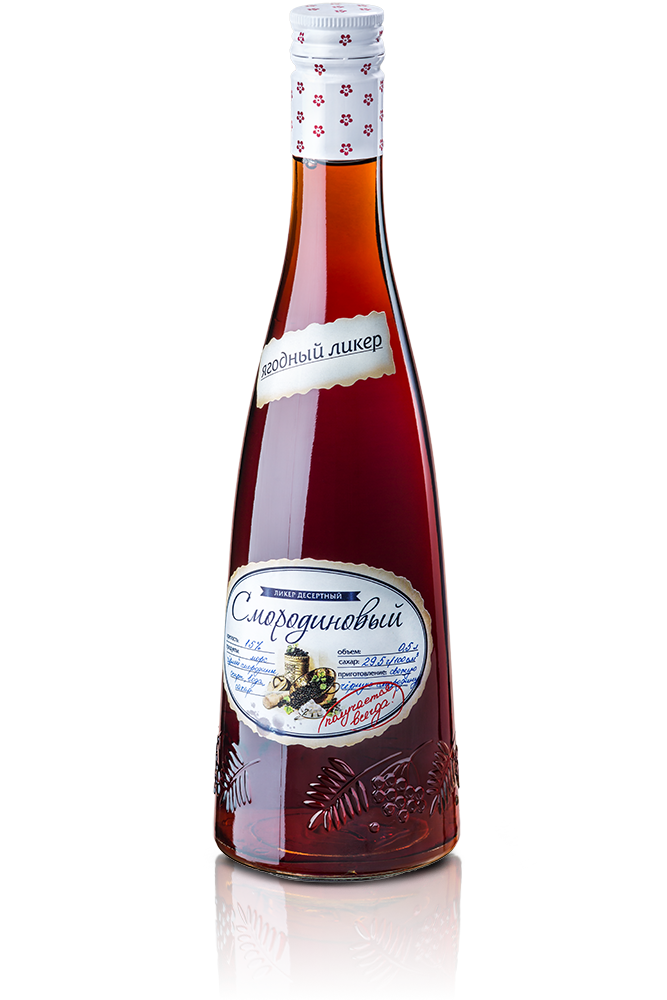 Smorodinovy (Currant) Dessert Liqueur
15%Black currant
A fine garnet/ruby-coloured liqueur with a splendidly full berry taste. It is prepared using well-sorted currant berries grown in the Central Black Earth regions of Russia. The herb infusions add a spicy note to the taste by making it slightly hotter and smoother with a deep aroma. Ideal when served with fresh blueberries and ice cream, and can be used for a variety of culinary purposes.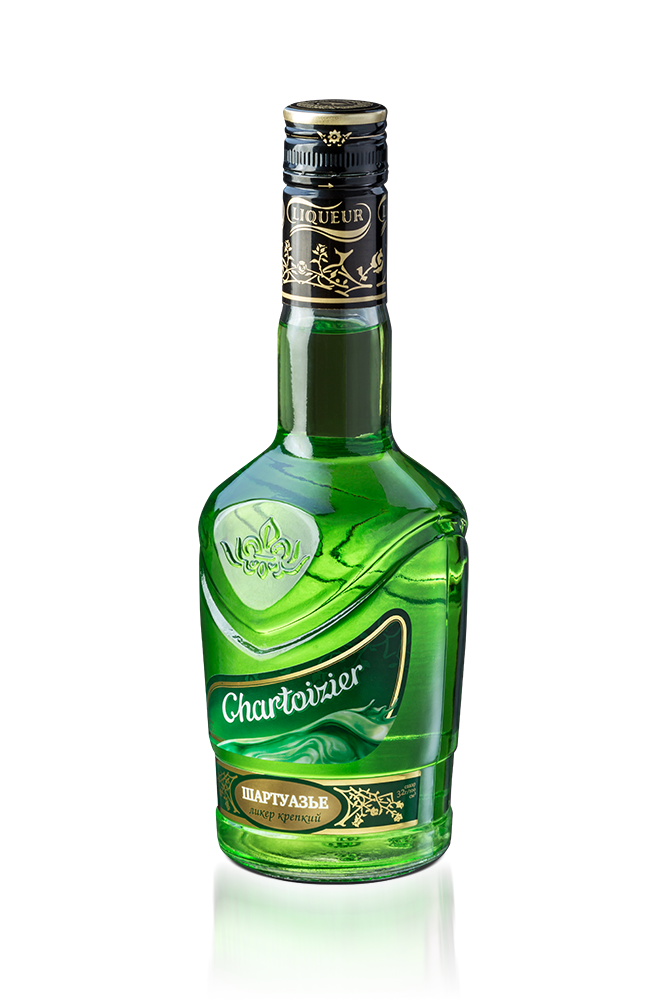 Liqueur
«Chartoizier»
43%Herby and spicy
Ingredients:
purified water, ethanol rectified from lux grain mash, sugar, aromatic herb spirits (lemon balm, coriander, angelica, hissop, mugwort, arnica, cinnamon, mint, nutmeg, cardamom, cloves), tartrazine and indigo carmine coloring.
Traditions of ancient french monasteries and the spicy mystery of herbs are intertwined in the rich bouquet of this liqueur. Its vivid color and bright, vibrant taste emphasize the power of your senses and is a perfect base for the heart of original cocktails.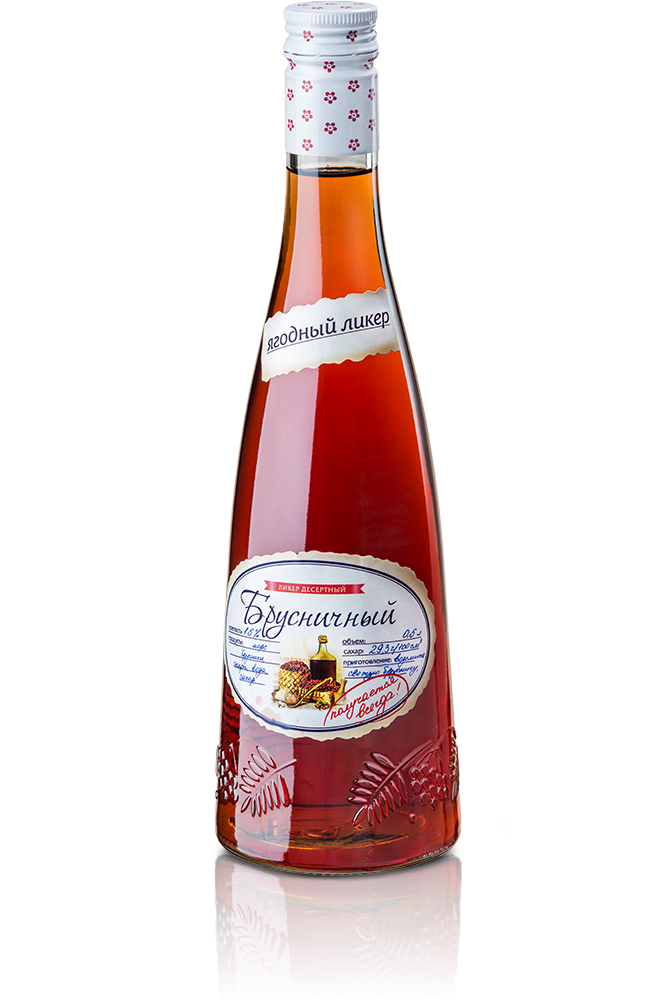 Brusnichny (Cowberry) Dessert Liqueur
15%lingonberry
This liqueur has a tart taste with a touch of exquisite bitterness, and is brewed with only choice northern berries collected at the peak of ripeness. Fresh cowberries give the drink their rich array of flavours and fragrant aroma. Brusnichny dessert liqueur has a deep ruby colour and a pleasant thick texture. It blends especially well with ice cream and biscotti.