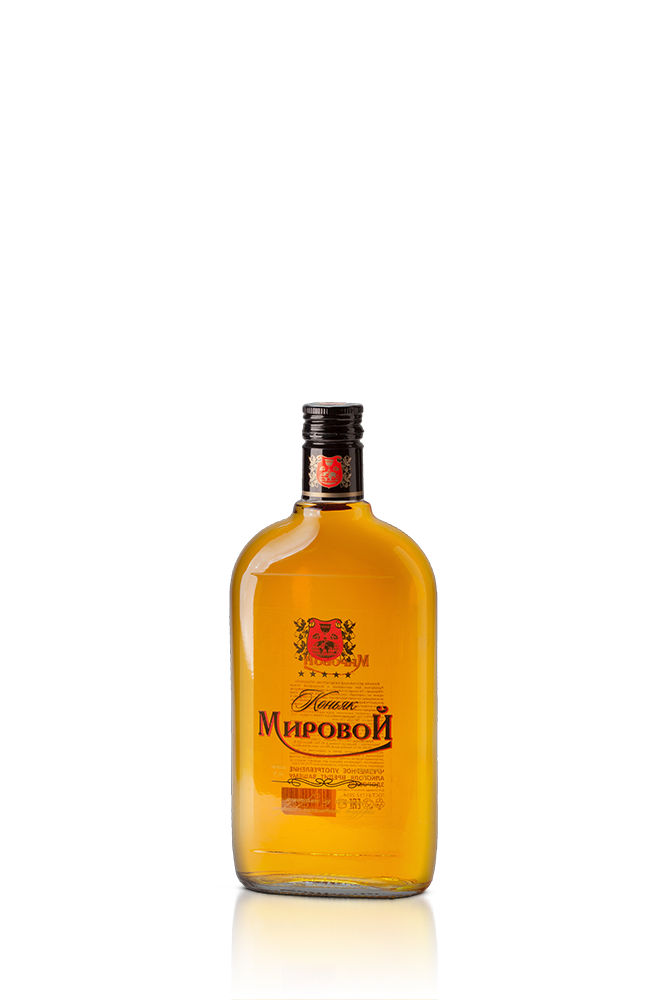 Cognac
«Mirovoy»
40%
Mirovoy cognac is an artistic masterpiece of French cognac blend masters. The mystery of long cognac spirit ageing is shrouded in deep, century-old cellars. Poured into oak casks, the cognac spirits of Mirovoy Cognac lose part of their volume during the five years they spend ageing. This is called the "angels' share"; after all, the divine drink is certainly to the liking of celestial beings as well. Perfect cognac spirits combine into an exquisite blend at one of the best cognac factories in France, where the classic Mirovoy cognac is born. This sparkling, amber-golden drink with a rich bouquet and stand-out gentle vanilla tones and delicate floral notes, instantly enchants even the most sophisticated cognac connoisseurs.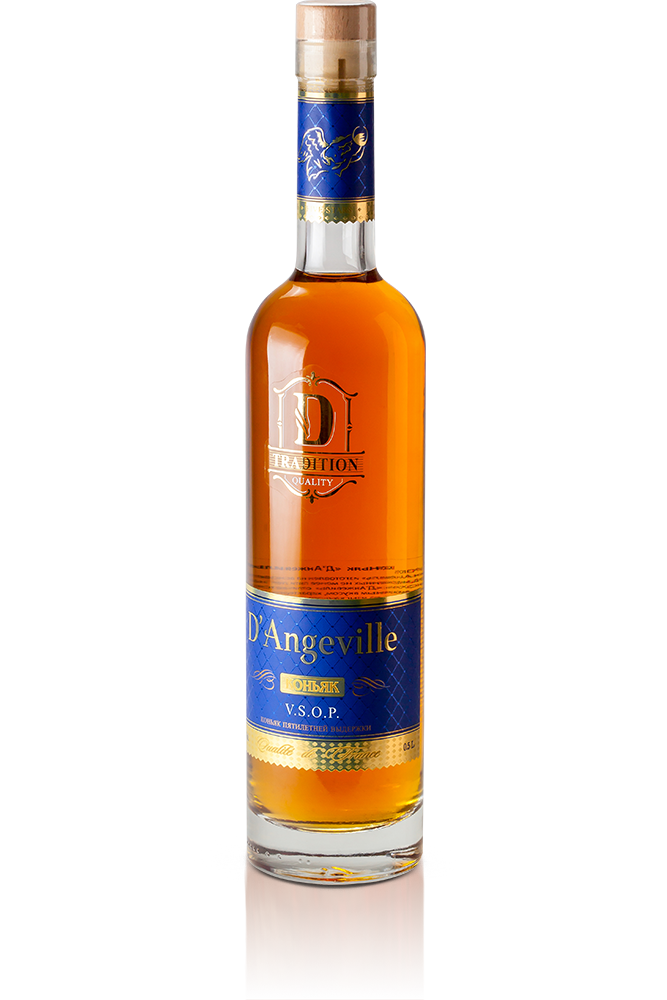 Cognac
«D'Angeville»
40%
D'angeville cognac is an elegant beverage with a genuinely french character. The grapes used to make this cognac are harvested in the sunny valleys of the province of charentes, near the famous city of cognac, as only these grape varieties can rightfully bestow upon the drink its proud name. At one of the oldest factories in france, where the secret of how to produce this noble drink is held sacred, masters keep d'angeville cognac spirits stored in oak casks for three years. Admire how its light amber color sparkles in the glass, and imagine the lights of paris at night, reflected in a glass of french cognac served to you in a cozy restaurant on the banks of the seine. The fine vanilla tones of the bouquet and gentle fruit notes in the taste will turn your head like a sudden thrill.


Cognac
«Western Club»
40%
Its unmistakably recognisable aroma of old oak barrels can instantly captivate even the most sophisticated cognac connoisseurs. Western Club is a real find, as it is brewed with exquisite French cognac spirits to convey their complex, multifaceted flavours, giving the subtle aroma of delicate vanilla tones and tender floral notes to the drink. It has a golden colour and taste straight from the cognac cellars of France.